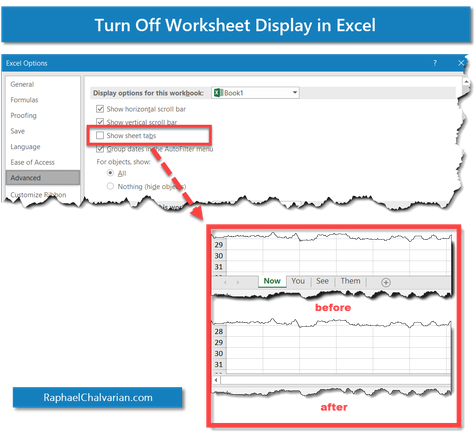 Make your worksheet tabs invisible and keep them out of reach by turning the display off. 
From the File tab, click Options then Advanced and scroll down to the 'Display option for this workbook' section and uncheck the 'Show sheet tabs' option.
You can still navigate through the many worksheets with keyboard shortcuts, however the worksheet tabs are now invisible to the public.